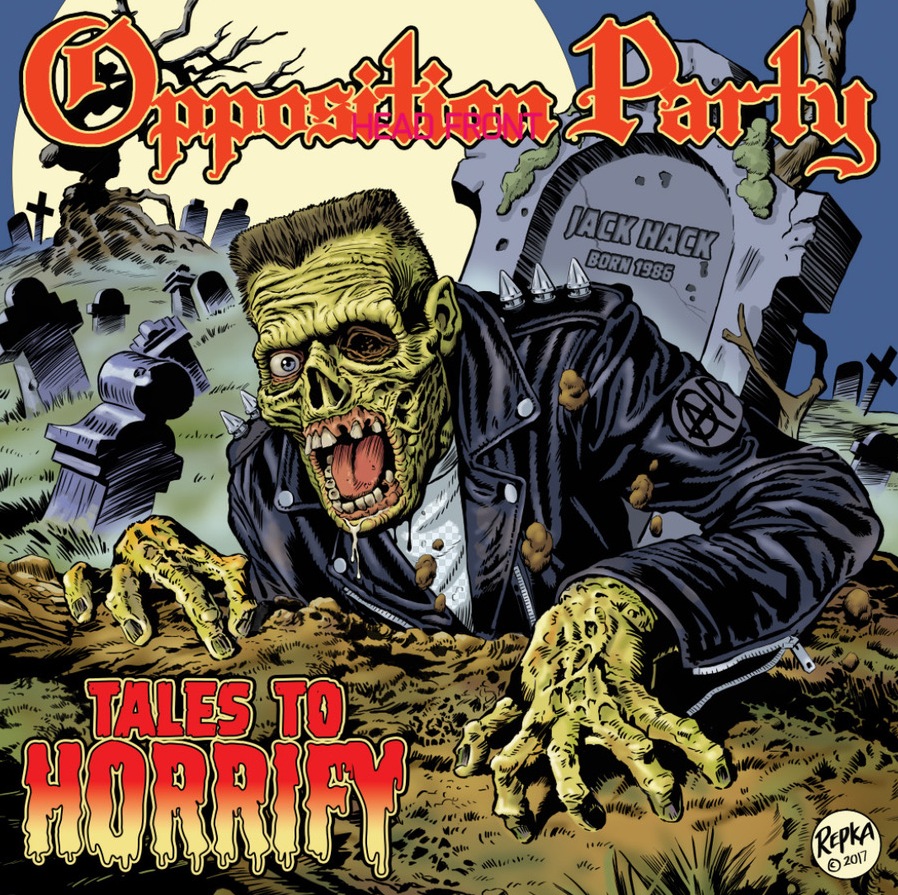 <Follow on INSTAGRAM & FACEBOOK for OP giveaways!>
- LATEST NEWS -
New 7"vinyl EP [TALES TO HORRIFY] with artwork by ED REPKA released on 15 Nov!!!
☠ UPCOMING SHOW:IN APR TO BE ANNOUNCED SOON ☠
The OPPOSITION PARTY 30th ANNIVERSARY COMPLETE CHAOS BOXSET is still available!
Limiited Stock on sale at:
www.ebay.com.sg/usr/rockdistro
- MORE UPDATES -
EP ver 1.0.1 including THE CURE cover is out!
IT'S CHAOS / BECAUSE (2003) digital reissue available here!
ZOMBIFIED has been re-pressed by Pulverised Records!
RUPTURE VS OPPOSITION PARTY comes in GREY & GREEN MARBLED VINYL too!
Look for the above face-ripping releases from their respective labels, in selected shops and on the net!
Also available from:
www.ebay.com.sg/usr/rockdistro